Contact Us


If you have an enquiry please don't hesitate to contact us via the following methods. You are our top priority.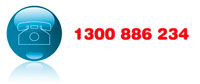 Or simply fill in the form below and we will get back to you as soon as possible.
Thank you for your enquiry. I look forward to hearing from you.
Phone: 1300 886 234 Email: info@pottytraining.com.au Address: PO Box 327, The Gap Qld 4061 Australia