Delivery


Pottytraining is an online store with no retail shopfront, which means we can still continue to help parents with toilet training during this tumultuous time. This means with continued lock-downs around Australia we will still be operating, as best as possible under the circumstances, with essential services of Courier and Australia Post delivery continuing as per the Government announcements. Additionally, phone and online help may have some delay, but will be still offered, with online orders processed and dispatched daily, with delivery continuing throughout Australia. Please understand that products may have stock issues at this time. Thank you for your patience in this area. All physical workshops have been postponed until further notice. This is where I encourage the use of our digital products to download for instant access of information and tools for toilet training. This is a great option to use during these extended periods in our homes. We have also implemented additional sanitising and cleaning procedures for dispatching your physical orders.
I wish you all the best for you and your family's health and well-being. Keep safe and use the time at home to grow closer to your loved ones.
Founder of Pottytraining.com.au
DELIVERY INFORMATION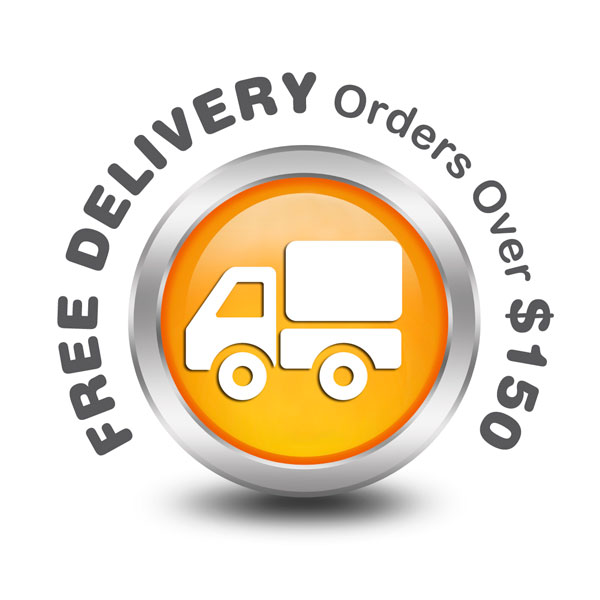 FREE DELIVERY TERMS AND CONDITIONS
Pottytraining.com.au offers free delivery for orders over $150 for the total price at checkout. Please note this is not the subtotal before discounts are applied, but the total price of your order. Free delivery is to the captial cities in Australia. International orders will be charged full frieght cost. If an international order is placed and free delivery is recorded, you will be contacted separately to pay the international delivery charges.
Orders over $150 spend - in total (not subtotal) - within Australia includes free delivery to all capital cities listed below:
Brisbane

Sydney

Melbourne

Adelaide

Perth

Darwin
Free Delivery does not include remote areas. Full freight cost will be charged for these areas. If an remote area order is placed and free delivery is recorded, you will be contracted separately to pay the delivery charge.
METHOD OF DELIVERY
Pottytraining.com.au chooses to send out all parcels via one of two methods:
Registered Australia Post

Courier with Tracking and Insurance
This provides the most secure trackable method to ensure that the parcel is traceable at any time.
The method of delivery chosen is based on your location. If you have a preference please indicate when ordering. We will try to accommodate where possible but cannot be guaranteed. If your preference requires an extra charge then it is payable before the goods are dispatched.
Pottytraining.com.au abides by the terms and conditions of Australia Post and Fastways Couriers and cannot be held responsible for factors out of our control i.e. lost mail/postage time frames etc.
Insurance is included in the price.
Freight costs quoted online are based on the Australia Post Postage Calculator. Remote areas around Australia may incur extra charges to the quoted price depending on quantity, size and weight of products. Any additional information, brochures or products will need to be quoted on per order as this may affect the cost of postage and handling.
Pottytraining.com.au does not make any money on delivery charges and we endeavour to provide the best price possible using the most secure method.
All prices are in Australian dollars and include GST. Prices are a guide only and are subject to change without notice.
Due to bulkiness of certain items, eg. Weeman - pottytraining.com.au may flat pack the item outside of its packaging to give you the cheapest possible delivery cost.
At pottytraining.com.au we aim to provide the best possible service for our customers. While we endeavour to dispatch your product out within 2 business days, please allow for 5 business days for dispatch. If your product is on back orders then you will be contacted to advise estimated delivery arrival. Pottytraining.com.au has no control over how long it then takes for Australia Post to deliver, and will not be held responsible for any delays.
Where delivery via Austalia Post, Overnight Express Bags may be used to provide the quickest delivery if it fits into the charged delivery costs. Some post codes may still take longer than overnight due to location.
EXPRESS DELIVERY
If Express Delivery is required via Australia Express Post, then please contact the office on 1300 886 234 to organise a quote for this.
PICK UP
Local pick up is available in the Brisbane area. Choose "Pick Up" at checkout and you will be emailed the address to collect at your convenience. The suburb for pick up is The Gap, 4061. Upon dispatch, you will receive a notification that your order is ready to collect.
INTERNATIONAL DELIVERY OUTSIDE OF AUSTRALIA
For product delivery outside of Australia, orders are sent via Australia Post International. Prices are quoted direct from the Australia Post International pricing.